Fire Service Learning Network

Firefighters, especially in less populated areas, respond to far fewer industrial and commercial fires than residential. Yet, these fires can often be the most challenging, involving hazardous substances, heavy fuel loads, large void spaces, unusual ignition scenarios, and a potential for multi-million dollar losses. Combine those factors and it's easy to see why fighting commercial and industrial fires can be challenging and taxing.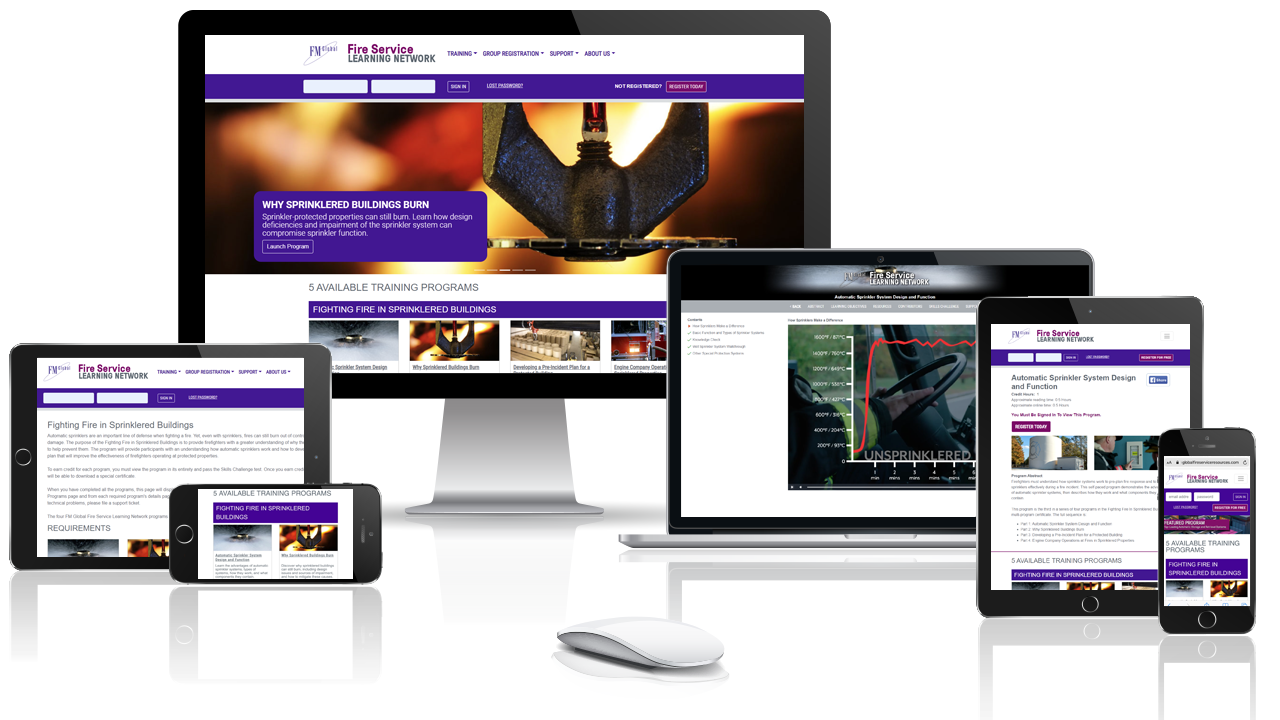 FM Global has long been a leader in equipping the fire service with the tools and training they need to effectively respond to commercial and industrial fires. For many years, they delivered their seminal training program, "Fighting Fire in Sprinklered Buildings" to thousands of firefighters. With the wide reach of the Internet and the need to update the program for changing technology and firefighting tactics, FM Global took the opportunity to place the four-part program entirely online as the centerpiece of a new online learning network focused on commercial and industrial firefighting. Stonehouse Media scripted and produced the four modules and customized the learning network on its proprietary platform. The network and modules debuted in 2018 and, in less than six months, over 1000 firefighters have earned the certificate for completing all four programs. An "instructor mode" will debut in fall 2018 to increase usage of the network by fire service instructors with their classes.