Bomb Threat Response: An Interactive Planning Tool for Schools
How should schools handle bomb threats? Answering that question with proper joint planning between school administrators and public safety was the thrust of a very successful interactive program Stonehouse Media Incorporated® developed for schools and emergency responders nationwide in cooperation with The Bureau of Alcohol, Tobacco, Firearms, and Explosives and the Office of Safe and Drug-Free Schools (United States Department of Education).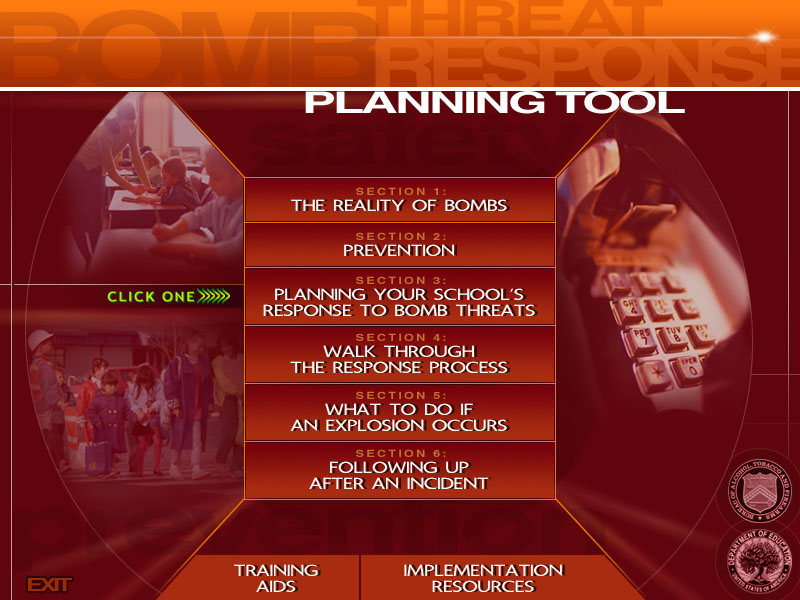 Using virtual reality, video, sound, and graphics, Stonehouse Media created an interactive planning tool employing scenarios, video interviews and demonstrations to show school districts how to collaborate with public safety agencies to prevent, address, and handle bomb threats to schools. The program also includes customizable PowerPoint® presentations for local training and parent communication.
At last count, over 100,000 copies of Bomb Threat Response had been distributed. The program was developed for distribution on disk, but Stonehouse continues to hear from the national audience, still looking for this content online.